List of compositions
Below is a list of all compositions by Julius Röntgen, classified by instrument(s) and/or voice. The overview consists solely of original compositions. Partly due to the efforts of musicologist John Smit a large number of works have been digitalised and republished over the past couple of years. The Netherlands Music Institute (NMI) published a number of chamber music compositions for the first time (available through the NMI webshop) as well as several symphonic works which are available from Donemus Publishing. The works which have not yet been digitized/published are photocopies of the original manuscripts from the Röntgen archive and are available on request.
Nederlands Muziek Instituut – Archives
Haags Gemeentearchief, Spui 70 2511 BT Den Haag 070 – 3140700 info@nederlandsmuziekinstituut.nl
www.nederlandsmuziekinstituut.nl
About 50 compositions by Julius Röntgen – chamber music in different settings, choir pieces and symphonic repertoire – are being published by Donemus Publishing and for sale through the webshop of Donemus. Scores up to 8 instruments are for sale and all other scores can be rented.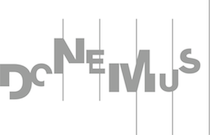 Publishing House Donemus
webshop@donemus.nl
info@donemus.nl